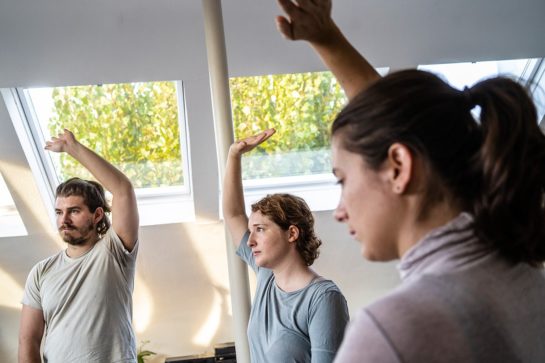 You can join my continuous body work course on Wednesday in mid August. We will dive deeper into a Qi Gong series which is about connections through the whole body and the dynamic change between tension and releasing. The focus for strengthening and consciousness exercises will be the pelvis, hip joints and the back. You can join the course in the first couple of weeks, there are no requirements. If you have discomfort or pain you can still easily participate since every exercise can be adjusted personally. The course will be in German language, but I can always translate into English if something is unclear.
Body work course
Every Wednesday 18:10 bis 19:10
Habsburgerallee 9 (rear building) in Frankfurt Bornheim
Start at 16.08.2023, last class at 27.09.2023 (7 classes)
First try out session without charge, after that 55€ per calendar month. Reduced prices are possible on inquiry.
If you are interested or have any question, do not hesitate to contact me: Email or telephone/whatsapp: 0176 7356 3582